We Specialize in Natural Gas Vehicles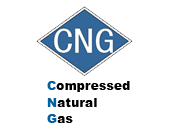 The benefits of using natural gas as a truck fuel are clear:
It burns cleaner.
It's less expensive than diesel.
It's procured locally and across the United States.
But when you drive a truck that runs on natural gas, you'll also need to follow different service and maintenance procedures than diesel.
At Young Trucks, we have the facilities, equipment and expertise to service any CNG or LNG vehicle, including:
Highly-trained technicians.
Certified tank inspectors.
A certified natural gas service facility.
For more information about purchasing or servicing a natural gas vehicle please contact us at info@youngtrucks.com
Reach Us!
Submit a form online or call us at 330-453-3868
Location